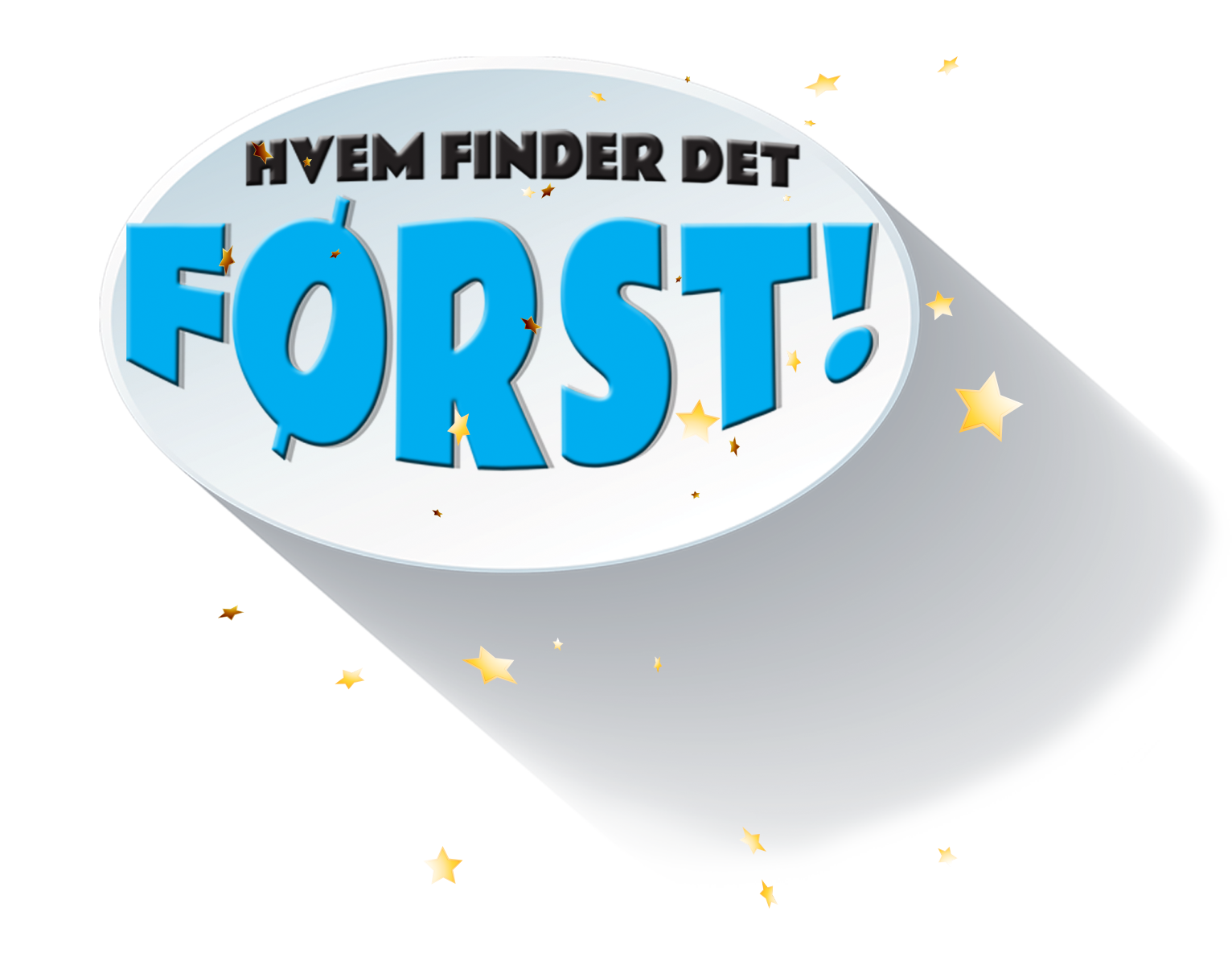 Who Finds It First? Is a fun and entertaining game for the entire family!
Who will be the first to find the right motive on the board? The faster the better but be aware of the motives with special bonuses. They can give you a huge advantage.
Who Finds it First? won an award for the best game for children in the range of three to nine years back in 2013. Since then we have added funny variations and brand-new elements to the game.
This year, the game has had a huge makeover, with a more modern design and motives inside the game. Among other things we have added images from "the old days". If a child is able to guess what the image shows, they get an extra bonus.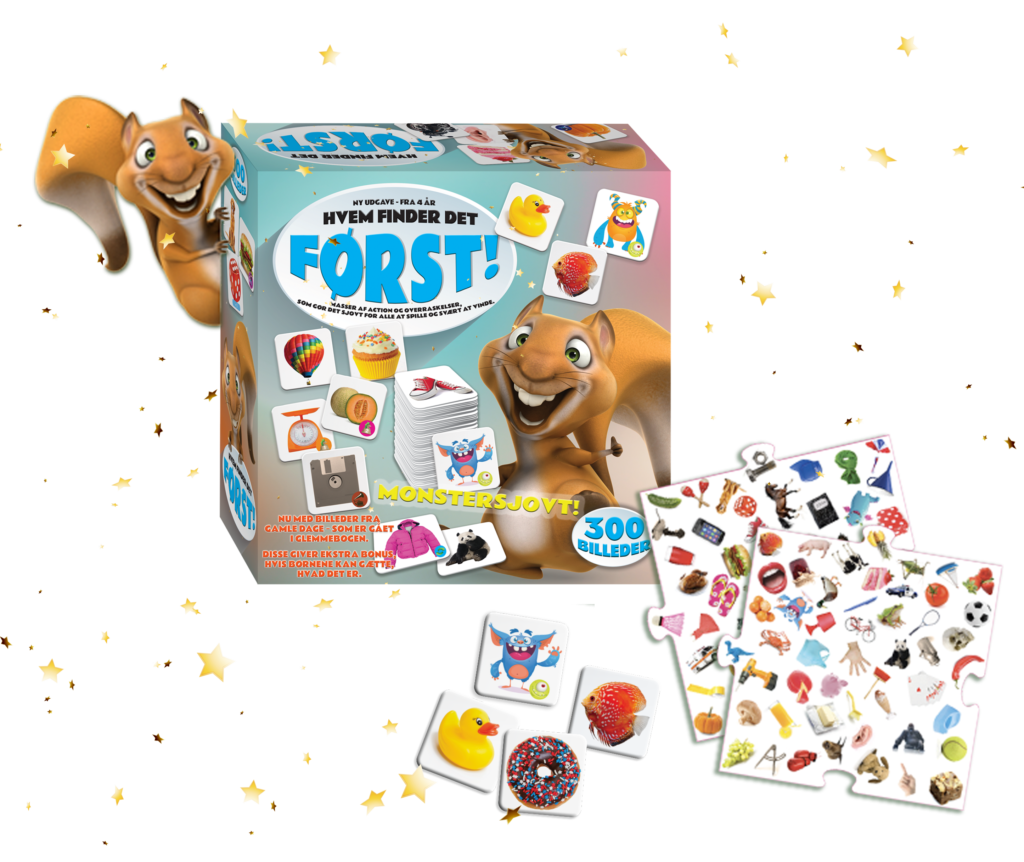 The game also exist in the following two variations. Making the game extra fun for all family members. 
Who Finds It First? – Beginner
Specially designed for the youngest children.
This edition consists of bigger pictures and pieces, in order to make it more engaging for the youngest members of the family.
A perfect game for the whole family, as it can be played in three different ways.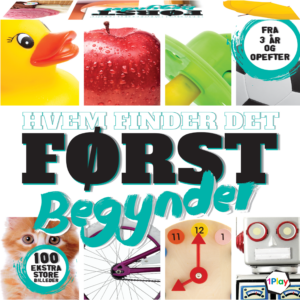 Who Finds It First? – Animals
Do you know all the animals?
In this edition, you have to "just" find a lot of animals, but do not be fooled. Many of the animals resemble each other, and you have to find the detail that distinguishes them from their peers.
Perfect for teaching children all the animals!